Dental Services

Dental Implants
Single Tooth
Several Teeth Replacement with dental implants
All-On-4 (Immediate implant)
Cosmetic Dentistry
Laser Tooth Whitening
Air Abrasion
Home Bleaching
"SKYCE" Diamond
Air flow Cleaning
Porcelain veneer
IPS Empress system
Empress Esthetics system
Ceramic Crown&Bridge
IPS Empress
Inceram YZ, Cercon
Procera
Porelain Fused to Metal Crown&Bridge
Dental Restoration
Onlay / Inlay Ceramic work
Tooth Color Filling
Invisalign
Orthodontic Dentistry
Denture
Gum Treatment
Root Canal Treatment
Wisdom Teeth
Tooth numbering system

Travel Guide

Attractions
Transportation

.............................................

Silom Smile dental Studio & Dental Lab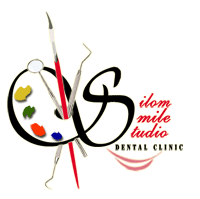 At Silom Smile Dental Studio we provide you with ultimate dental services in Thailand. All services are provided by dental specialists equipped with modern equipment for your confidence and can provide you with the best service.

Creating beautiful and healthy smiles is our most important mission. The Cosmetic Dentalteam at Silom Smile Studio Dental Clinic takes pride in presenting you with world class dental treatment in Thailand. Our cosmetic dentist knows your smile is one of the most important aspects of your appearance and is the cornerstone of your expression. That's why we offer the perfect combination of the cutting edge dentistry and the most comfortable dental treatment possible while still maintaining the strictest sanitary and sterilization techniques. This is available in Thailand at Silom Smile Studio Dental Clinic. We love to see smiles, that's why we work hard to serve all aspects of your dental needs.

Our service includes everything from specialized treatments such as Laser tooth whitening, dental veneer, dental crown, bridge, dental implant, invisalign, dental cosmetic treatment, tooth bleaching, tooth colored filling, root canal treatment, gum treatment, gum surgery, x-ray, oral maxillofacial surgery, wisdom tooth, pediatric dentistry, orthodontics, dental braces, lingual braces, dental check up and many more.

International sterilization standards are ensured with all dental equipment autoclaved and maintained using CE certified sterilization units. Instruments used for you and your family are individually vacuumed packed to prevent cross-contamination.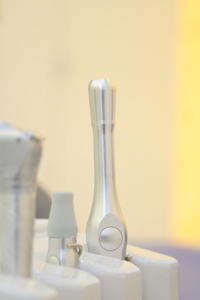 Silom Smile dental Studio, is one of the leading dental clinics in Thailand. Make your dental experience easy and convenient at Silom smile Studio dental clinic.

Silom Smile Studio dental clinic Thailand offers quality specialized dental treatments including Cosmetic Dentistry, Laser Tooth Whitening, Dental Veneer, Dental Implants and much more. With certified dentists who specialize in various fields of cosmetic dentistry, we are confident that you will always meet the utmost comfort and satisfaction. The best cosmetic dental treatment is not beyond your wish anymore.

Our cosmetic dentists and staff at Silom Smile Studio dental clinic Thailand are delighted to welcome you to our top quality dental clinic with the goal of optimum dental health for you through exceptional service and a commitment to excellence. Silom Smile Studio Dental Clinic takes pride in welcoming you to our well-equipped dental clinic combined dental work to maintain your dental work in Thailand to maintain your dental health as well as create for your a nice and natural looking smile. In our dental clinic, we provide high standard dental services with the perfect combination of a warm and friendly environment and a professional, well-trained staff.

We understand your dental health concerns and strive to serve your needs. Silom Smile Studio Dental Clinic aims to make your cosmetic dental work in Thailand as convenient as possible. Therefore, we try our best to work within the time limits available, allowing you to save your valuable time. With a dedicated and professional dental team, we promise you the best experience in cosmetic dentistry available in Thailand.

Click to map

Relaxing Dentistry
As soon as you enter Silom Smile Studio Dental Clinic you will see that we are no ordinary dental clinic. We take greatpride in everything we do, giving our attention to the smallest details to provide a comfortable, relaxed environment and ensuring that, excellence in cosmetic dentistry is second to none.

Beautiful surroundings and friendly welcoming staff make a visit to us a walk in the park. We want to be the best and hope you agree that we are.

Fully Sterilization

Silom Smile Studio Dental Clinic has been a leader in the profession in adopting the most advanced disinfections and sterilization techniques available. International sterilization standards are ensured with all dental equipments autoclaved and maintained using CE certified sterilization units. What isn't sterilized is simply disposable. All staff are trained in infection controls and practice these techniques meticulously.
We perform weekly monitoring of our sterilizer systems and have never had any test showing incomplete sterilization. We seek out the very highest quality materials and techniques in constructing any devices to use in your mouth.